We Need the Facts on Climate Change
Hello, my name is Michael, and Taetske has invited me to contribute to her Guest Writers page.
The following video is not very long, just under 6 minutes.
.
Have we caused Climate Change?
There is a significant argument going on in the US of A. It is related to "Climate Change" and the lack of trust in the scientific community, the politicians, the President of the United States (POTUS), and the media. The fact that the world is warming is indisputable. What is under dispute is, if we relate any part of climate change to human activity,
Our earth is warming up!
Ok, I just made a statement that some will argue with, that the warming of the earth is indisputable. Some will argue that over the last decade, the climate has cooled. The fact is that the global average temperature has increased by approximately 1.4°F since the early 20th century.
Over the same period of time, concentrations of greenhouse gases (specifically carbon dioxide (CO2) and methane (CH4)) have increased. This is a verifiable fact and is not in dispute. What is in question is the contribution (if any) of human consumption of fossil fuels (coal, oil, and natural gas).
The increase in fossil fuels
Another thing that is indisputable is that humans have been burning more and more fossil fuels since the start of the industrial age (about 1760). With the advent of the industrial age, we have power generators producing electricity to power mills, factories and light our homes.
Before this age, we used wood (which is regrown so its use is basically carbon neutral), coal on a small scale, peat, and animal dung to heat our homes.
Since the industrial age, we have seen the development of coal-fired boilers to produce heat/steam/electricity, and we have developed ingenious ways to consume a product that was initially thought of as a worthless byproduct (gasoline).
The website ProCon.org gives a somewhat unsatisfactory but balanced review of 13 issues (both pro and con). You can find the discussion at www.climatechange.procon.org .  I say unsatisfactory because I would like to see a point-counterpoint argument of each factoid that is presented.
Will one study outweigh the thousands of others? Who sponsored the studies and what were the basic assumptions when the study was initiated? I want full accountability and I want to have full access to any and all studies. Yes, I may not be able to read all the documents, but there are millions (dare I say billions) of people out there that have a vested interest in the truth.
Government-funded studies produce many of the documents in favor of human climate change (see below). "Non-profit" organizations such as The Heritage Institute and the Koch Brothers funded a large part of the articles opposed to human-caused climate change.
The web page http://www.sourcewatch.org/index.php/Heartland_Institute reports:
The Heartland Institute, according to the Institute's website, is a non-profit "think-tank" that questions the reality and import of climate change, second-hand smoke health hazards, and a host of other issues that might seem to require government regulation. A July 2011 Nature editorial points out the group's lack of credibility:
"Despite criticizing climate scientists for being overconfident about their data, models, and theories, the Heartland Institute proclaims a conspicuous confidence in single studies and grand interpretations….makes many bold assertions that are often questionable or misleading…. Many climate skeptics seem to review scientific data and studies not as scientists but as attorneys, magnifying doubts and treating incomplete explanations as falsehoods rather than signs of progress towards the truth. … The Heartland Institute and its ilk are not trying to build a theory of anything. They have set the bar much lower, and are happy muddying the waters."[1]
An August 2014 Travis County, Texas court ruling highlighted President and CEO Joseph Bast's lack of credibility and reliability:
"Mr. Joseph Bast, president, and CEO of the Heartland Institute testified for the Intervenors regarding the Texas Taxpayers' Savings Grant Programs ("TTSGP"), a school voucher bill that failed in the 82nd Legislative Session. As a threshold matter, this Court finds that Mr. Bast is not a credible witness and that he did not offer reliable opinions in this matter. While Mr. Bast described himself as an economist, he holds neither undergraduate nor graduate degrees in economics, and the highest level of education he completed was high school. Mr. Bast testified that he is 100% committed to the long-term goal of getting government out of the business of educating its own voting citizens. Further, his use of inflammatory and irresponsible language regarding global warming, and his admission that the long-term goal of his advocacy of vouchers is to dismantle the "socialist" public education system further undermine his credibility with this Court."[2]
The Koch brothers
A large portion of supporting funds for the Heritage Institute appears to be from a group of individuals that are interested in limiting the US Government's influence and or control over the economy. The Koch brothers are part of the Heartland Institute supporters and helped create a broad network of nonprofit groups that control hundreds of millions of dollars flowing into politics.
While they are "very concerned and worried about our government evolving into a very controlling, socialist type of government" they are unconcerned about the preponderance of the evidence that shows climate change must be addressed, whether or not it is by government help.
A document of the New York Times
Two weeks ago, a significant document was brought to the public's attention by the way of the New York Times (https://www.nytimes.com/2017/08/07/climate/climate-change-drastic-warming-trump.html).
This document is titled "U.S. GLOBAL CHANGE RESEARCH PROGRAM" (https://assets.documentcloud.org/documents/3920195/Final-Draft-of-the-Climate-Science-Special-Report.pdf ) and can be accessed by clicking on the link just displayed.
The coordinating lead authors are from the National Science Foundation, National Oceanographic and Atmospheric Administration (NOAA), and the National Aeronautics and Space Administration (NASA) with additional help from:
University of Washington, Texas Tech University, Columbia University, Northern Arizona University, Rutgers University, North Carolina State University, Columbia University, the University of Illinois at Urbana-Champaign, U.S. Army Corps of Engineers, U.S. Global Change Research Program, NOAA National Centers for Environmental Information, NOAA Ocean Acidification Program, NOAA Geophysical Fluid Dynamics Lab, NOAA Earth System Research Laboratory, NOAA National Ocean Service, NASA Goddard Institute for Space Studies, NASA Langley Research Center, NASA Jet Propulsion Laboratory, NASA Goddard Institute for Space Studies, Pacific Northwest National Laboratory, Oak Ridge National Laboratory, Pacific Northwest National Laboratory, Lawrence Berkeley National Laboratory, Naval Postgraduate School Remote Sensing Systems, National Center for Atmospheric Research, DOE Office of Science.
Updated every 4 years
This is an impressive group of well-respected organizations and should not be ignored. What is more important is that Congress mandated this report to be updated every four years, so it is not subject to the whims of the current administration.
Final publication of document vetoed by the president?
That is the concern here, that the current President of the United States will subvert or prevent this document from being finalized. It has gone through 5 separate drafts. I am an environmental engineer and having personal knowledge of how the federal government likes to document what it decides to publish, going through five drafts shows it has performed due diligence to ensure all data is correct.
Now, it is on the President's desk and the question remains, will he allow the final publication of this document?
As I stated earlier in my discussion, and to quote an old tv program, I want "just the facts, mam, just the facts." I think this issue is too important to allow one man to stand in the way of its publication. I have presented a link to the draft and several other documents for you to have a full understanding of the issues.
This video is just under 3 minutes. Do not miss it.
A very serious and interesting book
The follow-up to Vice President Al Gore's An Inconvenient Truth, "An Inconvenient Sequel: Truth to Power", exposes the reality of how humankind has aided in the destruction of our planet.
Vice President Gore brings together cutting-edge research from top scientists around the world; and presents, with alarming clarity and conclusiveness, that the fact of global climate change is not in question and that its consequences for the world we live in will be assuredly disastrous if left unchecked.
In this book, he connects the dots of Zika, flooding, and other natural disasters we've lived through in the last 10+ years–and much more. This book offers a comprehensive how-to guide on exactly how we can change the course of fate.
.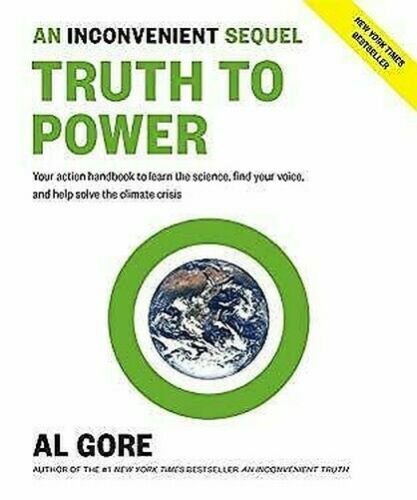 Conclusion
As you can see, we do not have any time to lose. If no immediate action is taken, we are all in deep yogurt.
I wrote this post on the 21 of August 2017. A lot of things have changed since then. We have been witness to extremely cold storms late in winter and extreme heatwaves in the summer. Increased forest fires and extreme temperature swings all year round.
The statistical models that attempt to show the effects of human activity and solar fluctuations on the earth's climate are constantly being evaluated. In an article published in Living Reviews in Solar Physics, J. D. Haigh concludes.
There is statistical evidence for solar influence on various meteorological parameters on all timescales, although extracting the signal from the noise in a naturally highly variable system remains a key problem. Changes in total solar irradiance undoubtedly impact the Earth's energy balance, but uncertainties in the historical record of TSI mean that the magnitude of even this direct influence is not well known.
I do know the accepted climate change model is based on many factors, including some that are directly related to the sun's activity such as the solar storms. But I do not know if it also includes the effect of electrical discharges from the sun on the Earth's own electrical atmosphere. If you want more information on the many factors outside of our world that can influence our weather, check out Suspicious Observers.
We can document that CO2 levels have increased dramatically since the start of the industrial revolution. Is this the only contributing factor forcing climate change? Even if it is not, we must attempt to reduce our contribution to this continuing disaster.
Before you leave, pay a visit to Recommendations. It is a special page I have made for you. It holds a collection of things you might find interesting.
Photo Source: Pixabay