(Last Updated On: October 30, 2023)
The entire world is going through a difficult phase
Countries have been on complete lock-down for weeks on end and people are suffering from being confined to small spaces. Children cannot go to school and are sitting with their parents at home who try to keep them busy and not get nervous. A real strain on one's nerves.
Domestic violence is on the rise. This is awful, and it is happening worldwide. Here in Spain, a woman can ask for a red mask in the pharmacy. This is a code for domestic abuse, and immediately the protocol is being activated to help this person.
Each country copes with the virus in different ways, some with more or less good results. Here in the hospitals, the nurses help the patients by holding a smartphone so the family can see their loved ones. People are dying and the ones left behind may not perform the customary burial traditions. One can hardly say goodbye.
These are dramatic facts and most countries in the world are going through this crisis. It has crippled the economy, and millions of people have lost their jobs. The question is, how long can we survive in this modus?
History has shown us that up till now humanity has survived, even though many did not make it. Our children and their children will take care of our continuity.
Where do we come from?
It is said humans migrated from Africa some 72.000 years ago and the Australian Aboriginals are currently the oldest living tribe. So you see, we have already been around quite a long time, and that is without considering the existence of human races long before this time.
When did Mother Earth's problems start?
In old times like 8000 years ago, there were only an estimated few million people living on the planet. These people did not really pose a problem. They would hunt and look for berries and tubers.
This did not seriously affect the world's ecosystem, as there was an abundance of everything. It got more problematic starting with the Roman Empire, which had a rapidly growing population asking for large-scale agriculture.
The Roman historical period starts around 500 BC and they wanted to expand, needed ships to do that. This was the beginning of deforestation around the Mediterranean.
The Iberian ship development followed this period from 1400 to 1600. Spain and Portugal needed ships to navigate the world, so shipbuilding was a booming business.
The beginning of the end
Some 200 years ago, it got serious as the Industrial Revolution started. This was the transition to new manufacturing processes in Europe and also the United States. Machines able to deliver larger quantities in a much shorter time could perform skills that originally were manual. The rise of the factory processing system.
Factories were being built, coal was being mined and cars drove around replacing the horse and carriage. Man-made foods were invented, and our lives have changed in a big way. The way how we lived got less healthy and with time, we polluted our waters and air.
Using plastic (produced from oil) has increased at a very rapid rate and has nearly replaced all other materials. Our oceans are polluted and by 2050, there will be more plastic particles in the oceans than fish.
The words "Global Warming and Climate Change" are heard regularly, and our world has started on a downward spiral. More hunger, more poverty, and more illnesses, all this being our own creation. The human species inflicts this upon itself and there seems no end to it.
The suffering of Mother Earth
Mother Earth shows serious signs of being abused. The natural balance is being upset by man. All creation is being maltreated, species disappearing, fertile lands becoming deserts, the list of woeful things happening is getting longer every day.
We saw it and we see it, but we let it happen as if not being capable of putting wrong things right.
One often hears the phrase "there is no planet B", but we have behaved as if there are many planets available at a short distance where we just can pick up and move, and start all over again. Certain places on our planet show tremendous signs of destruction. It is like a miracle people can survive in this unnatural, self-created environment.
In just over 5 minutes this video shows you why Mother Earth is unbeatable.
.
.
And then it happens
Humans are put on hold, and the Earth recuperates. In barely a few months, while we are being confined to our homes, miracles are happening worldwide. The water becomes clear, the air becomes breathable, and things that were hardly visible now appear.
The water in Venice clears up
Through the many years, the beautiful city of Venice has been continuously and seriously polluted. So many tourists flocking to this UNESCO World Heritage Site, wanting to experience the unique historical atmosphere.
Venice was founded in the 5th century AD and is spread over 118 small islands. All the tiny boats in the canals, and even gigantic cruise ships, were threatening the city. When all of this traffic stopped, the waters cleared up in record time.
The water is actually a sewage system, but now you can see the fish swimming. Even swans have come back to the city and are peacefully floating through the canals. The air has also become cleaner. People realize how nice it would be if this city could remain so beautiful and pristine.
One can see mountains again which were hidden for 30 years
There are places in our world that have beautiful mountains in the background. However, the Himalayan mountains have been hidden from view for over 30 years because of smog and pollution. Many younger people were so surprised to see these lovely mountains which they only knew from seeing on postcards.
It only took a little over 1 month for the mountains to become visible again. The elimination of traffic and the shutdown of industry resulted in a large reduction of industrial smog. This miracle happened in a surprisingly short time. Think how people with breathing problems are feeling relieved now being able to breathe in clean air.
A wonderful occurrence on a beach
Our species has been hindering all kinds of animals from behaving like they were meant to. By our mere presence, we have pushed animals and plant species away from their natural habitat. By building homes, cities, and roads, we have expanded our habitat and are putting in danger the survival of many species.
I bet they could not believe their eyes when they saw empty beaches. I am talking about the Olive Ridley sea turtle. It is estimated that some 70.000 turtles "stormed" the Indian shores to lay their eggs in the sand. Last year the turtles suffered from a dreadful storm, so there were very few babies that could hatch. This year will be different as the beaches were all theirs.
An unusual book
The authors of "The Great Cosmic Mother", Monica Sjoo, and Barbara Mor explain the Goddess religion, which is humanity's heritage. It ties religion to women's bodies, the seasons, the phases of the moon, and the fertility of the earth. This was the original religion of all humans.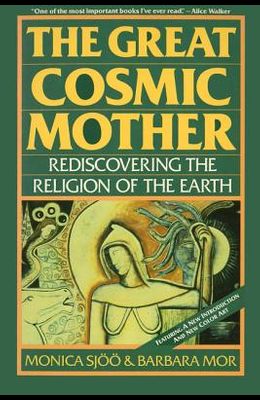 An Afterthought
Could it be that this crisis is a wake-up call for humanity? In two months, Mother Earth is becoming her beautiful self again. From my workroom window, I have a marvelous view of a mountain ridge some 80 km away. This special place has the name El Torcal and was formed 150.000.000 years ago. It is an amazing place for a hiking trip.
I overlook the valley that comes inland from the sea where the province capital Malaga is situated. Often one could see a brownish-colored blanket floating inland. The industrial part of Malaga caused this.
At the present, there is no trace of this brown haze, the sky is clear and blue. We should try to rethink and then make some big and positive changes to our behavior. Hopefully, like that, our environment will stay clean, promoting good health and happy life for the generations to come.
Earth Day
On Wednesday, April 22, is the 50th anniversary of Earth Day. The first time we celebrated it was in 1970 and over 20 million people took part. Hopefully, this year one billion people worldwide will demand a cleaner and healthier environment.
It is now one year since I wrote this `post. The magical spell of living on a seemingly clean planet is long gone. Sadly, it did not change our behavior even if they force an alternative way of living on us. The pollution is back and now having to wear a mask makes breathing even more difficult.
I have made a special page for my visitors. Have a look at my Recommendations page, you might find something of your interest.
Source: Sierra Club, Newsletter, 8th April 2020
Photo Source: Pixabay
There are many ways during your life where you can do positive things for Mother Earth. There even is now something which you can do after you have passed away. You might find this a rather unusual idea. Personally, I think it is beautiful. Please read the following post with an open mind.