(Last Updated On: January 2, 2019)
Mexico, that colorful and interesting country
Mexico, a country full of history, great monuments, beaches, and colorful towns, great food, music, and friendly people. Dare to emerge yourself into a new culture, you will be happy you did. When going on a trip, and especially to a new country inform yourself well beforehand.
What money to take, do you need a visa, how about some medicine you absolutely need and might not be able to get there? Another aspect is, of course, the political situation, is it safe to go there? Get to know what is the proper way to dress, do not think as you are a tourist you can do what you like. Check on the temperatures during the time you are going, one might be in for a surprise. Show some respect for your quest country. Learning a word or two will be a good idea and normally the locals will appreciate your efforts. There are many little details which will help you to have a great holiday.
Have a look at this interesting YouTube video on Mayan Temples.
Why one should travel
I personally love to travel. When I was younger I studied in different countries to learn the language. You see new cultures, will be able to read books in their original language and see some lovely nature. Most important is to meet the people of these new countries, to see how they live. Eat the special foods discovering new tastes. I have always liked to try new dishes. Once, in the Philippines, I was asked if I liked the food. I said yes to then be told it was snake stew. It tasted great must I must admit it was good I was told afterward.
Then we have the music and other forms of art. The knowledge is taught by fathers to their children during many generations. This reflects the people, how they live and love. These art forms often come through the ages and still are present in modern day life. When you interact with people you will discover we are all humans with similar wishes, worries, and dreams.
Travelling will broaden your horizon and will hopefully make you realize we are all inhabitants of this great world. To have friends of different nationalities is one of the nice things in life, to have these friendships makes life worth living and precious.
Delicious food
The above YouTube video is about food, Mexican food. The food there is colorful and healthy and it can be spicy if you like. There are many little places on the streets where you can stop to have a flavourful bite. Eating in a different country is, of course, one of the holiday pleasures one should not miss out on.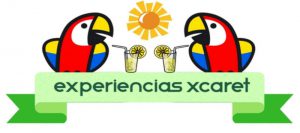 If you happen to find yourself going to Mexico, you may want to check out the following link.  Experiencias Xcaret
The company " Experiencias Xcaret " has something for the adventurer and the family.  You can visit Mayan temples, experience zip lines or stay a little safer with some guided river excursions.
Conclusion
When you have traveled in your life it will give you lovely memories when older. Because of Global Warming, certain places on our planet will change or even disappear. Do not put off for tomorrow if you can go there now. Some people know their way around Mexico but for those of us that do not, a great guide would be helpful.  Lonely Planet is well known for their travel guides.  Here is one for Mexico.  Lonely Planet Mexico (travel guide)
Photo Source: Free Great Pictures
Perhaps you like to read about the Keukenhof, a world-famous tulip park in Holland.