(Last Updated On: August 2, 2021)
2 Unusual villages, Zahara de la Sierra and Setenil de las Bodegas in the south of Spain
One of our hobbies, exploring Spain
We like to make an enjoyable day trip now and then, exploring special places in Andalusia. As Michael does not know Spain, I thought it was a good idea to show him some curious villages inland. The first place on the list was going to be Zahara de las Sierras (translates to Zahara of the mountain ridge), located about 2 hours away from where we live.
We live in an old farmhouse in the province of Malaga and Zahara de la Sierra is located in the province of Cadiz. We left at 10:30, dressed for a 26C but slightly windy day and good shoes, as we expected some climbing.
Taking the Thunderbird for a drive
We enjoyed the leisurely drive with the Thunderbird inland and reached Zahara at around 13:00. The placement of this village is really special, build on a hill overlooking a beautiful man-made reservoir.
They build the houses at a height of 300 meters to 500 meters (above sea level). Around 1500 people live in this village. The name Zahara probably comes from the Arab word Sahra (desert). Its location and the village make it one of the prettiest white villages in Andalucia.
A big artificial lake
To reach it, you have to drive over the dam of the Reservoir el Gastor, which was built some 10 years ago, forming the lake which is used for water sports and swimming. Driving over the dam, you have a marvelous view of this originally Moorish outpost.
As Zahara is between Ronda and Sevilla, the situation was ideal to have a castle on top of the hill which could serve as a fortress in case there was an attack. Until 1407, it was under Arab rule. In 1481 it was recaptured by the Emirate of Granada only to be lost again in 1483 to the Duke of Cadiz, Rodrigo Ponce de Leon. As you can see, this castle has an interesting history.
We stopped at the entrance to the village to take some photos and then drove uphill, through a rather narrow street on which many small eateries had placed some tables and chairs. Passing the church, the road really got steep, but there was a good parking spot up on the hill, just beneath the castle.
There were some foreigners but not too many as it is not high season yet. The streets, which are narrow, are made in a pretty cobblestone pattern.
If you wish you can climb up to the castle, but be warned, it is a steep climb, and not all the steps are in excellent condition. In case it has rained, it can get slippery. Not so much is left of the castle, but the view from the highest point in Zahara is spectacular.
Walking down towards the center, we passed a bend in the rock and found a pretty little place surrounded by different plants. A statue of the Virgin Maria was standing there. It looked like a small oasis.
Having lunch at losing your nerves
We had a little lunch in Meson Los Estribos. That really is a funny name. In Spanish, when you lose Los Estribos, you have lost your nerves. Anyhow, there we sat down on a glassed-in balcony overlooking the lovely lake.
Michael had slices of pork with plums, and I chose a trout with a too big slice of Spanish ham. The ham was too salty in taste, but we shared a hazelnut mousse for an after-meal treat, so all was fine.
Close by is the Plaza del Rey with the church Santa Maria de Mesa. The church dates from the XVIII century and is a good example of Andalusian religious architecture.
After walking around some more and enjoying the spectacular view we started on our way to Setenil de las Bodegas, a very unusual village about 45 minutes away from Zahara.
This lovely video is less than 3 minutes long. It will show you Setenil de las Bodegas in some breathtaking aerial views.
Arriving at Setenil de las Bodegas
This village lies at an elevation of about 640 meters above sea level and is known for its whitewashed houses built into the surrounding cliffs. When building a house here, you will only need 3 walls as the back wall is a rock cliff
There is an Arab hilltop castle which once was an Arab fortress dating from the Almohad period in the 12th century.
In 1484, Setenil finally fell after being besieged for 15 days and they expelled the Moorish occupants. The Christian forces used gunpowder artillery. The ruins of the castle overlook the village.
The Bodegas of Setenil
Setenil de las Bodegas belongs to the province of Cadiz and has approx 3000 inhabitants. They build this town along the narrow river gorge of Rio Tejo, and the outlying farms produce fruits and vegetables which are also sold in Ronda. It is said that the name dates from the 15th century when the new Christian settlers introduced vineyards.
The first 2 crops still exist today, but the once flourishing wineries (bodegas) were dealt a heavy blow when in the 1860s most were wiped out by the phylloxera insect, which at that time nearly destroyed all of Europe's vine stocks.
They kept the Arab almond and olive groves, which to this day are 2 famous products in Andalucia. The almond is, besides other traditional sweets, used for the turones, the renowned Christmas sweets made in Estepa.
Olive Oil has been used in daily life for thousands of years. Nowadays one knows it is very healthy and keeps your arteries clean.
We found a large underground parking garage next to the village. We could immediately see a street that had its houses built under the rock. In one place a new house was being built and we asked the working people for directions.
Climbing upstairs, we started taking photos as the sights were really fascinating. Walking through an old tunnel with a ceiling made of small bricks, we arrived on the small Plaza de Andalucia where we had something to drink.
The gift of the Catholic Kings
The church Nuestra Senora de la Encarnacion is the nicest to visit. It was built on top of a mosque in late Gothic style, under the patronage of the Catholic Kings Isabella and Ferdinand between the XV and XVII centuries.
Inside the church, you will find a Christ statue from the beginning of the XVII century and an altarpiece painted on wood from the end of the XV century. The Catholic Kings gifted the church, on its inauguration, with a Casulla de Seda y Oro (silk and gold chasuble).
Through a very narrow and steep street, we walked down to the little river which curves like a serpent through Setenil. Some houses are abandoned and up for sale, but we did not inquire how much it would cost.
Our walk was a slow, peaceful and comfortable jaunt, but to think that in high season this little village is packed with tourists, kind of makes me think twice about buying a cliff house as I like to live in a quiet place.
Conclusion
It is always a little sad to have to go home again. We enjoyed the lovely colors in the countryside. After about one and a half hours, we arrived home at 19:00 hours. Happy to have seen these unusual places. We will continue making these brief trips, as Andalucia still has so much more to discover.
In 2020 we could not travel much and I must say I missed it. Hopefully, 2021 will give us the possibility to explore more places.
Taking an excellent guide while traveling
Having a detailed guide with you is advisable as you otherwise might miss special places. You need to know about the history and culture of the places you visit. Some helpful maps and practical tips where to go shopping for that special souvenir and the best places to eat and stay.
.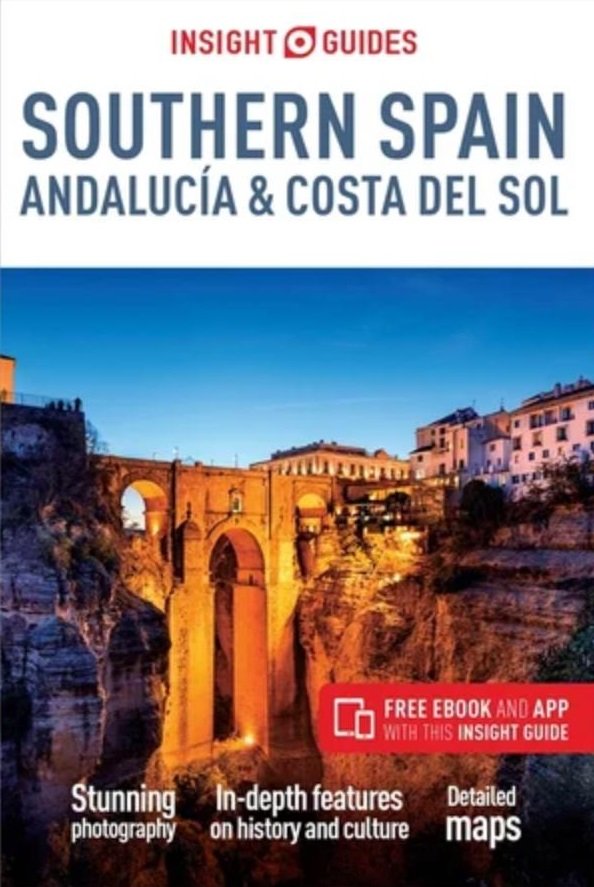 .
I have made a special page for you. Before you leave, visit my Recommendations. I hope you will find something of your interest
.
Source: My Life, Wikipedia
Photo Source: Private
You might be interested to read the following post. A visit to a very special museum.