(Last Updated On: August 5, 2021)
Finally, some good news for our Planet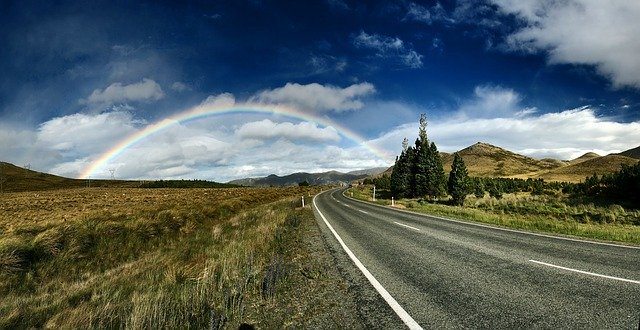 Is it too late already?
I have been writing a lot about "negative" news like Global Warming/Climate Change if the Human Race will become extinct and more of these worrisome things. The Amazons Rainforest is disappearing and animal species are vanishing.
Where ever you look, it is not positive. We are burying ourselves in plastic. The total is rather depressing. Scientists tell us we have reached the point of no return, Is that really true, is there really no hope for us or our beautiful planet?
Positive News
I subscribe for many years to Share International and in the September edition, an article was published that offers a ray of light in our dark existence.
Mr. Paul Hawken, editor of the recent New York Times bestseller "Drawdown" admits that the chosen subtitle "The most complete plan to have ever been proposed to reverse Climate Change " is bold.
This subtitle was chosen as before never ever any real plan had been presented to avoid this catastrophe. There were many different ideas put out there on how to reduce the global temperature rise so it would not exceed 2 degrees Celsius above pre-industrial levels. But it was never possible to have all countries agree to the necessary measurements. Therefore, nothing much ever happened which would cause any effective change.
A must-have for your library
Actually, the book talks about the 100 most substantive solutions for our world. 80 or 100 solutions. Does it really matter? We only have to do the 10 most important ones to achieve a huge change. Reading this book, we hopefully feel that even on a small and private scale we can help. We only need to start.
I hope this book will inspire you to do so. Be part of creating a just and livable world.
.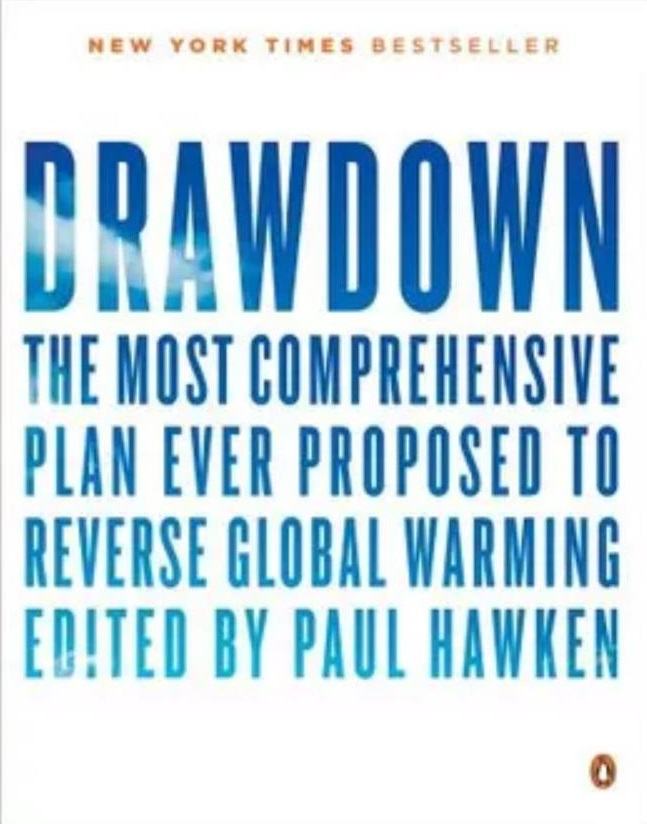 .
The interesting book by Mr. Hawken
Mr. Hawken started to investigate for his book already way back in 2001. He is a well-respected author and ecologist. Interviewing the climate and environmental experts, he would ask if they knew what it would need to stop and reverse Global Warming.
Each of these experts agreed that a list of solutions was makeable, but as this was outside their expertise, nothing really came of this idea. After various years of investigating, Mr. Hawken stopped trying to find solutions.
In 2012 Mr. Bill McKibben published an article "The new and terrifying calculus on Climate Change". Friends of Mr. Hawken pointed out to him that time had run out already, but he saw it more like the before last call.
He founded Project Drawdown, an International Coalition of scientists, business people, activists, and academics who all together are investigating, measuring, modeling, and mapping out the collective solutions to Global Warming with the idea to reach a considerable reduction.
The hope was born that by implementing all these solutions together, year after year a reduction of gasses could be reached and over a period of 30 years, the positive effects be noticed. Solutions to reduce the carbon footprint from the atmosphere.
Some unusual solutions
After years of investigation, some surprising solutions saw the light.  8o Solutions to lower Global Warming were found, which fell into the strict criteria applied.
I will list the top 10 and with some, one is in for a surprise.
1..Refrigerant Management
2..Coastal Wind Turbines.
3..Food waste reduction.
4..A Vegetable-rich diet.
5..Tropical Forests.
6..The education of Girls.
7..Family planning.
8..Solar Farms.
9..Silvopastoral Systems
10 Solar Roofs.
The explanation of each of these solutions included the mass of gasses that are reduced, or even eliminated over a period of 30 years, from 2020 to 2050. It also lists the costs, but in most of the cases, the savings one could have to implement these measures.
Mr. Hawken points out that in our world a third of the food does not reach our tables from farms or factories where it is produced. To then realize that more than 800.000.000 people go hungry every day. It is time to rethink the total distribution as there actually is enough for everybody.
The total amount of food that is being lost represents 4.4 gigatons of carbon dioxide which goes up into the atmosphere each year and represents 8% of the total gases produced worldwide.
To produce this wasted food, a lot of resources are needed, like seeds, energy, water, earth, fertilizers, manpower, and financial capital. At all the different stages gases are produced, including the methanol which the organic matter produces when being disposed of.
Fewer people if educating all girls
The education of girls seems to have a spectacular influence on Global Warming. At first one might find this surprising, but Mr. Hawken explains why there is a direct cause and effect. Women with more years of education normally have fewer children, they are healthier and actively participate in family planning.
If all girls were to be educated by the year 2050, there would be 850.000.000 people less on our planet. It seems that this is one of the most powerful tools to break the intergenerational poverty cycle and like that reduce the emissions as the world population instead of growing reduces.
This is only one of the 80 solutions, but I think it is a very important one. Being educated, you will take better care of yourself. You will know what food is good for your family and overall have a more important role in society. Your voice will be heard and you will be able to make important changes.
Men will start seeing women as their equals and together they can work for a better future for their children.
Conclusion
I hope that this movement will grow over the years and the solutions mentioned in this book will take root. More people should join this movement, which for the first time comes with makeable changes so our world can have a future again for us, our children, and the following generations.
For more information, visit this website: www.drawdown.org
Recently I came across this very serious video. It is a warning to us all. Please take the time to watch it. The clock is ticking as meeting after meeting on an International level makes evident. The time for talking has long passed. Now actions are called for.
I would appreciate your view on this and am happy to answer all the comments.
I wrote this post in September 2017 and looking back a lot has happened in these years. Quite a few countries have become greener and are going in the right direction. Sadly, other countries have gone in the opposite direction. More hurricanes, more wildfires. When will we learn?
Before you leave, have a look at Recommendations. It is a special page I made for you with a collection of things I find interesting. I hope you will find something you like.
Source: Share International
Photo Source: Pixabay
Perhaps you would like to read my post on a different solution for our planet. It really is an eye-opener.