(Last Updated On: August 4, 2021)
The Ice is melting, and We are in for some Unsettling Surprises
The words Global Warming, or Climate Change one hears wherever one goes.
There are many people who shrug their shoulders and will tell you they do not believe it is true.
There are also people who are more interested in the profits that are to be made during their lives and seem to care less about what happens to the future generations of the Human race. Neither are they worried about what happens to our Fauna and Flora.
I still remember the film Wall-E, that little robot left behind on our planet to clean up the mess we had made. We, fat-like balloons, had been flying in space for over 700 years. As the earth was unhabitable I, personally, am not looking forward to this type of future to tell you the truth.
Global Warming Consequences
On BBC Earth, on the 4th of May 2017, Jasmin Fox-Skelly writes, I would call it hair-raising, an article on Global Warming and some nasty consequences it already has.
Because of the higher temperatures, the ice is melting. Well, you might say, that is not fresh news.
What one normally does not hear about on the news is that in the ice, hidden dangers are lurking in the form of diseases. Bacteria and viruses which had been frozen suddenly coming to life and by doing that present a hazard to human and animal life.
Here comes an example of what happens when in a cold region there comes a heatwave.
In the Siberian tundra, in the Arctic Circle, in the summer of 2016, there was such a heatwave that thawed the permafrost. A small boy died and some 20 more people had to go to the hospital where anthrax was made responsible.
I came across this video recently. It is very disturbing; the clock is ticking.
.
The authorities came to the conclusion that it was an infected reindeer that died some 75 years prior and stayed frozen under a layer of soil as the source. When the infected body was defrosted, anthrax came free. It then infiltrated water and soil. It ended up in the food supply and some 2000 grazing reindeer became infected and also this small number of people.
It seems this is a small case compared to much bigger and dangerous possibilities.
In the tundra, scientists have discovered more threatening things like mass graves of people who died from the Spanish flu in 1918. It seems that Smallpox and the bubonic plaque are
some other niceties, frozen there, waiting for the temperature to rise.
Frozen Bacteria
NASA did a study in 2005 where some scientists revived bacteria that had been frozen in a pond in Alaska. These bacteria were 32.000 years old. I find that a frightening thought. Those "old" bacteria will come and infect us as obviously, our immune system might not be able to cope with them.
These scientists continued to investigate and only 2 years later could revive an 8-million-year old bacterium. Just imagine somebody gets hold of this and uses it as a weapon. Things you see in films now can become real in the near future. What a price to pay for being so reckless.
In this book are many important facts
We have reached the point that probably soon the North Pole will be ice free. This will be the first time in 10.000 years. While the ice is melting, coastal communities worldwide will suffer the consequences.
The writer A. Farewell of this interesting but sobering book shows us what ice means to our planet. You will be offered concrete advice about what you can do. And the urgent measures that need to be taken by the entire world.
.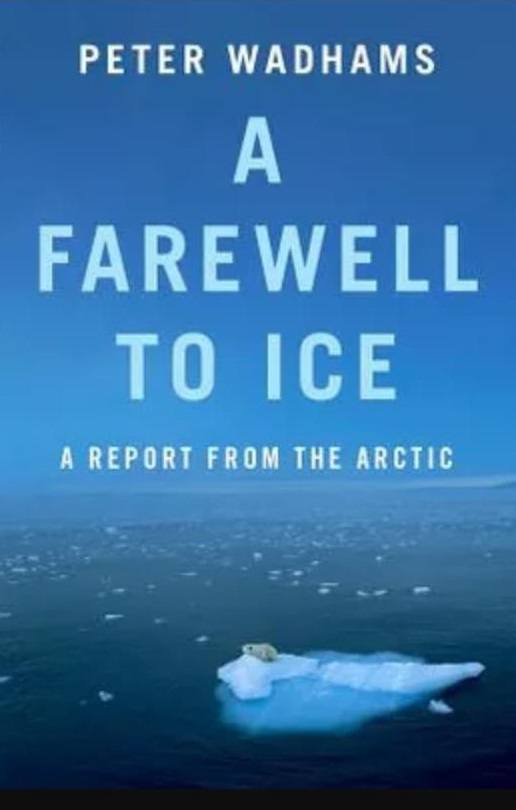 .
Human Greed and its Consequences
There is another reason to be worried about, it is closely related to human greed.
As the ice disappears, the exposed land becomes more accessible. Mining for gold and minerals, oil, and gas drilling all this industrial exploitation is moving forward.
The question is what all this activity might expose, what hazards it will then present to us, and will we be able to cope with it? At the speed we are going, I think we will not have to wait too long to find out.
Here is one of the many YouTube videos on the melting of the ice.
I think this one is quite spectacular, have a look.
Conclusion
In the month of July 2019, Europe suffered an African heatwave. I live in the south of Spain and 8 km away from the coast. Here it was only around 30C, 86F. Inland Spain and big regions of the North of Spain had days with 44C, 111.2F. They also measured this very high temperature in other European countries.
People died, enormous fires destroying beautiful nature and properties with livestock, all consequences of this unusual heatwave.
Anchorage in Alaska, the state's largest city sweltered in 32C, 90F on July 4th, shattering the seasonal high of around 24C, 75F.
In Alaska, the ice is melting. In Europe, there are heatwaves that nearly make normal life impossible, especially in the big cities where the contamination lies like a heavy blanket making breathing very difficult. Anybody out there still denying Global Warming?
Before you go away, you might like to look at my page Recommendations. I especially made it for you. It has a collection of things I like and find useful.
Source: BBC Earth and Wikipedia
Photo Source: Pixabay
Perhaps you also like to read the following post. It shows there are some rather unusual solutions for our Planet.