(Last Updated On: August 7, 2021)
Amazon's carbon footprint is getting bigger
Some days ago I received an email that really made me think and prompts me to write this post.
How patient are you?
The modern human has no patience. You know the expression "time is money". This reflects the "I want it now" sentiment that people have nowadays. No time to enjoy a sunrise, no time to sniff the fragrance of a flower, no time to sit down with your friends and talk without looking at your phone the whole time.
It is sad we are constantly in a hurry. It is also sad that our hectic lifestyle has called forth all kinds of stupid ailments. Everything has to be immediately present, on-demand and companies like Amazon are fulfilling your wish. But at what price?
Amazon's Prime Service
I read the Prime service of Amazon costs $120 a year and that at least 100 million people have signed up for it. They pay this extra money because they have no patience. I would rather go shopping for this amount and wait a few days more, but that is my opinion.
Now if this were the only issue, I couldn't care less and would not be writing this post. The problem is that this lack of patience has quite a few side effects one might not be aware of.
Let's first have a look at what this Prime service actually means
The shipping goes super fast, for 2 days only. It might even be 1 day or an amazing 2 hours. I mean, you have a wish and the goods are there already, as if by magic. I do not think this immediate gratification is so nice.
Do you remember in the good old times, when you would wait for a parcel to arrive by regular mail? It could take weeks and in the meantime, you were looking forward to it, which was part of the fun.
Prime Video Privileges is competing with HBO, Disney, and Netflix, everybody competing for a piece of the cake.
They can deliver whole Foods Market in 2 hours to your home depending on what city you live in. This sounds positive, as the product will be fresh and you can start cooking straight away.
For those who do not want to cook, there is the Amazon fresh meal kit delivery. You have a wish and your meal is there. You spend less time than going out to a restaurant. But it could also mean you do not mingle with people so much anymore. Humans are becoming more lonely as they lack interaction.
What about this great service called Prime Wardrobe service? You get your chosen fashion delivered at your home. You can try it on and only pay for the pieces you keep and then mail back what you do not want.
You can skip shopping completely, saving the time of going to actual shops. Amazon also provides the Prime Pantry household essentials delivery.
Now I must say I like to go shopping, going here and there, seeing people, having a coffee on the way, and leaving the house for some hours. This Prime system eliminates all of this. You can stay at home, get everything you need and it is delivered fast. Humans become isolated in their own little world and their best friend will be their computer.
Humans become more lonely but this coin has another side as well. This system, including delivery drones or Prime Air service, poses a burden to our environment. Because we have no patience, bad things are happening and we should all be aware of this.
Something most people may not realize is that this rapidly fulfilling of your wishes has a negative impact on the environment. Let me explain, please.
When you think that vehicle emissions are responsible for 25% of the American carbon footprint you will understand that this delivery system is negative. Often the vans used for these fast deliveries are quite small and that means they often have to return to the Amazon warehouse to load up again. This results in many extra trips back and forth.
Greenpeace confronts Amazon
2 years ago Greenpeace went against Amazon, accusing the company of not being transparent. Amazon was not openly telling about its use of materials, and also hazardous chemicals. It seems that Mr. Bezos has promised to do better.
The promise to purchase a hundred thousand electric vans sounds great, but it is still necessary to know how big Amazon's carbon footprint is. They are one of the few companies that keep this information hidden.
Our way of shopping generates more pollution
Our wish to have our things nearly immediately has greatly increased the number of boxes used. This adds pollutants to the air, and it overloads landfills with cardboard and plastic foam.
Then the super service of ordering many dresses just for the fun of trying them on adds to this problem as well. You only buy one item and sent the rest back. This system might seem customer friendly but adds to carbon emissions in a big way.
Have you thought about small businesses? With this aggressive marketing and operating plan of Amazon, they have no chance. Mr. Bezos does not pay taxes on his immense wealth while his thousands of employees struggle to make ends meet on a $15 an hour salary.
There definitely seems to be a dis-balance and to top it off, all this delivery management focusing on pleasing customers who have no patience, does great harm to the environment. Do you think it is correct and do you think you would turn it down a notch if you could?
Silly big box for small item
Amazon received 40 million comments since 2009. To receive an enormous box with a minor item inside does not look efficient, there you see what this hurry can do. It seems Amazon is getting better and starts by having the right sized box for your order. Too much was going to waste.
Even if those cardboard boxes can be recycled, well, if they reach the recycling plant, we cannot deny the use of harmful chemicals.
Will you try to practice some more patience?
It would do the environment good if we, as customers, could think about a way to make Amazon become greener. The company has promised to do better in the future. We can also do better, if we make fewer orders, combine orders into one delivery, and then just chose the old-fashioned way. Waiting a little longer for your order to arrive will be positive for our planet.
The buy now with one click idea
The founder and CEO Jeff Bezos has driven Amazon to the top of the online retail word. COVID-19 has increased income for the company manifold as people could hardly leave their homes. In this book, you will read interviews with Amazon employees, competitors, and observers.
.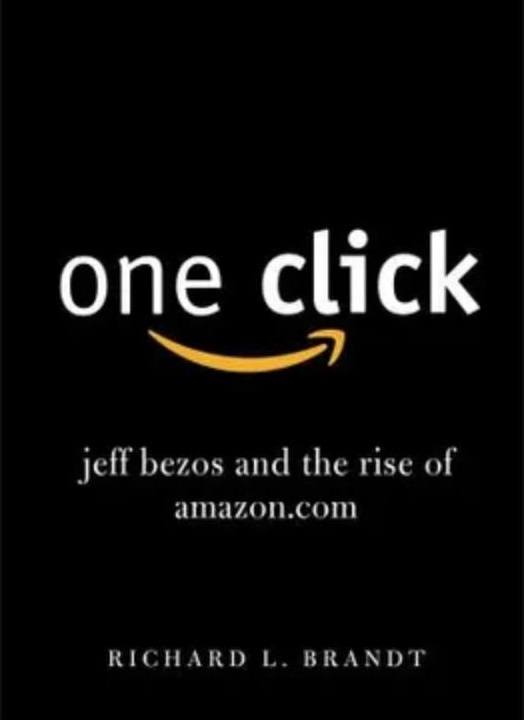 .
Before you leave, you might like to visit Recommendations. It is a special page I have made for you with a collection of things you could find interesting.
Source: Well.org
Photo Source: Pixabay
All this shopping we seem to need is affecting the environment in faraway countries. You might like to read the following post. The data is a real eye-opener.