(Last Updated On: August 5, 2021)
Leaders should give a good example, save the animals
My website is not a political one. I write about things that interest me and are related to Mother Earth. As one reads a lot of negative things on Global Warming, the disappearance of the species, and other things that humanity does to make living on our beautiful planet near impossible, I would have preferred to come with a positive post.
Sadly, this is not possible as some negative news has come to my attention.
Lifting the ban on the import of trophies
The Trump administration plans to allow hunters to import trophies of elephants they killed in Zimbabwe and Zambia back to the United States. As Mr. Trump has said his idea is on hold until he can review "all conservation facts", one might think that is good news.
I think that to merely have the idea to allow this ban to be lifted is already terrible. They put this ban in place by the Obama administration in 2014 and now, only a few years later, somebody wants to lift it.
Save the elephants
Who on earth would want to go to an African country and start shooting elephants, while African elephants are on the list of vulnerable species? In Asia, the situation is worse, there, elephants are an endangered species.
Have humans nothing else in their heads other than killing beautiful creations of nature? Savanna elephant populations have shown a 30 percent decrease across 18 countries in Africa from 2007 to 2014.
If you are a fan of elephants, this book should be in your library
Beautiful and impressive photos are generously donated by many of the world's top wildlife photographers. Remembering Elephants is the collaboration of a total of 65 photographers coming together for this unprecedented project
All the profits of the sale of this book will be donated to projects aiming at protecting this amazing animal.  Joining, you will tell your grandchildren you helped to save the elephant from extinction.
.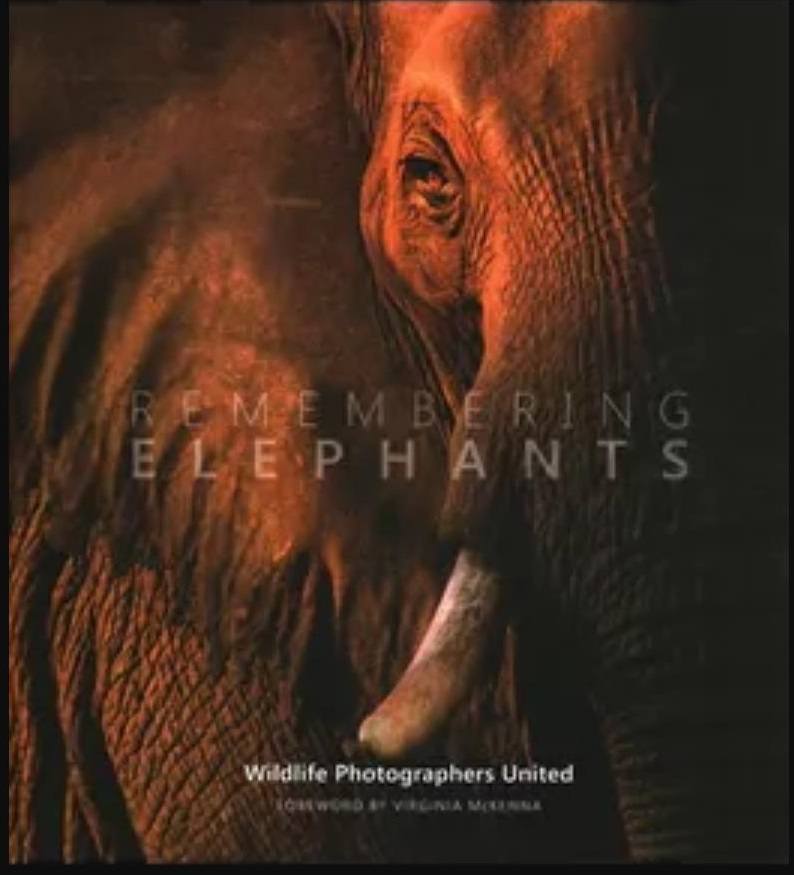 .
The ban was originally imposed as Zimbabwe, which is one of the most corrupt countries in the world, did not take care of its elephant population. The regime was happy to earn big money from hunting advocacy organizations.
Wealthy Americans, including the son of Trump, would come on a hunting spree and bring the severed body parts home to impress friends and neighbors.
The story of the bat
I would like to tell you a personal story. It happened many years ago in my house. A friend called to ask if she and a group of friends could come for a brief visit. One of the people asked to go to the bathroom. Suddenly we heard a scream.
On turning on the light, the vent fan started. From the vent tube in the wall, a small bat had fallen in the toilet. I picked it up and held it under the water tap as the toilet water was blue with chemicals. Then I dried the bat in a guest towel.
While doing that I had a good look at this small creature. It had Mickey Mouse ears, small dark eyes, and a cute black nose. Of course, I never had a bat in my hands before and was fascinated to be able to see all these details.
Then my friend said," I would have flushed the toilet". I did not believe my ears and could have strangled this person. As she came with friends to my house, I kept my mouth shut.
Some 5 years later, I got an invitation to lunch from this friend. We were 8 people sitting at a round table in a restaurant. I do not know why, but my friend started to tell the bat story.
I said: Well, you have started this now so I will tell you that when it happened I could have strangled you. It is so easy for us humans to take a life. We still do not know how to give this life back.
There was a long-lasting silence at the table. Then everybody started to talk. One person said she agreed with me, we destroy beautiful things.
How the bat survived
By the way, I rolled the wet bat in a guest towel, put him in a bucket with a pillow on top. Like that he could recuperate from the shock. When the evening came, I put him in a high place in the garage so the cats could not get him. Not long after that he flew away, completely recuperated.
Especially in the summer, I enjoy sitting on my patio to watch the flight of the small bats. Nature is amazing, and we should try to cherish and enjoy it instead of destroying it.
I was just given the link to a TED TALK about poaching and thought you would like to view it.  I received this link from Ocean Robbins of the Food Revolution Network.
Conclusion
I wrote this post in November 2017, and many things have happened since then. Trump's son has recently been to Mongolia and found it necessary to shoot an animal from the endangered species list. I think that is quite a scandal, but I do not think this young man will mend his ways.
I have written a post on the Florida panther.  Sadly, this animal is also nearly extinct. Mainly through human intervention.
If the balance is disturbed a lot of things can go wrong. We should really try to live in harmony with nature. We all form part of creation and have a right to be here.
I want to end with a very kind story that I read during the Christmas days of 2019. It restores the belief that there are many kind-hearted people. A British pensioner was touring Andalucia with his motorhome. His traveling companion was Luna, an old dog of 12 years. They were very much attached to each other sharing their life together.
Suddenly Peter was not feeling well and had to check in to the Emergency of a hospital in Malaga. He was in a lot of pain but still kept telling everybody about his dog Luna, which had been left behind in the motorhome.
Peter had parked his motorhome in a place that was not permitted but they informed the police about the situation so all was ok.
First, they informed the animal protection association about Luna, but their help was unnecessary. The personal from the clinic took turns to feed and walk Luna. Nurses, auxiliaries, and people from the maintenance staff organized shifts, so Luna was never alone. These kind people even cooked her meal, which consisted mainly of rice and chicken.
During the time Peter was in the hospital, the staff took photos and videos with their mobile phones and showed him how Luna was keeping. After being treated for an inflamed gallbladder, Peter got better and finally could continue his trip with Luna.
I came across this information today. An American judge gives unusual punishments to people who are cruel to animals. I think that is brilliant. Here is the link to the story.
Before you leave, have a look at Recommendations. I have made this page especially for you with a cocktail of things that might be of your interest.
Source: Daily Kos with ABC News., Sur in English December 20th to 26th 2019, article by Ignacio Lilo.
Photo Source: Pixabay and Private
Perhaps you like to read my previous post on Human-caused extinction. This news is disturbing.