(Last Updated On: October 3, 2022)
Archaeological Sites in Malaga/Spain, Bears Ears and the Grand Staircase-Escalante/U.S.A.
Malaga, Spain
I have always been interested in old things, be it furniture, buildings, or archaeological sites. I love stones and fossils and with the metal detector, I have found a couple of interesting items during my life.
Living in the south of Spain I am surrounded by ancient things and most of the time I see that the people here are interested in the past of this fascinating country.
Just as an example, when the big underground parking was built close to the harbor of Malaga, some old remains, walls, etc were found. This happens whenever deep digging is done in Malaga, unearthing the various cultures which lived on the Iberian Peninsula. The town hall was obliged to find a solution, and they came up with a good and aesthetic one.
They incorporated the remains in the underground parking so whenever you leave your car there you can have a look. I personally think it is so important to protect our past and I think in Malaga the authorities have done just that.  Leaving beautiful sights for us to see.
The Underground Heritage of Malaga
This happened many years ago when I went on an expedition with my metal detector.
Next to the Guadalhorce river before reaching Malaga I went hunting on a recently plowed field walking toward the sea. I was very surprised to find pieces of amphora that had been dug up by the agriculture machine.  I now know that this area used to be a harbor in old times and that in those amphoras olive oil was being kept.
Bears Ears and the Grand Staircase-Escalante
Being convinced one should preserve one's archaeological inheritance, I was shocked to hear some unbelievable news from America.
How come, time and time again, human greed overrules common sense to preserve the histories of our land.  The beautiful and valuable things that exist on our planet are being annihilated because of a few dollars?
The Bear's Ears National Monument is located in southeastern Utah, next to the Grand Canyon Recreation Area.  President Barack Obama created the monument on December 28, 2016, and originally encompassed over 1,350,000 acres (547,000 hectares) of land.  The Trump administration is going to reduce this area by an astounding 85% to 201,876 acres (81,696 ha).
The Grand Staircase-Escalante was designated a national monument by President Bill Clinton in 1996 and originally was over 1,880,000 acres (760,000 ha).  President Donald Trump ordered the monument's size be reduced by 47% to just over 1 million acres. The benefactor of these reductions will be the oil and gas industry as well as coal and uranium mining companies.
These places are of significant importance to the native peoples (the Navajo Nation, Hopi, Ute Mountain Ute, Ute Indian Tribe of the Uintah, and Ouray Reservation, and the Pueblo of Zuni) of the area, and this theft is typical of the U.S. Governments continuing and repeated disrespect for the agreements and treaties signed by one administration and disregarded by a succeeding administration.
.
.
There are thousands of sites within the Monuments boundaries that are very sensitive to human traffic.  Some sites are remnants of dwellings of the Anasazi (the Ancient Ones).  Many sites will have rock carvings and evidence of a history we still have yet to fully understand or appreciate.
.
Conclusion
Isn't it the obligation of our governments to care for the inheritance we leave for future generations?  Instead of destroying evidence of past civilizations, we need to protect them and give them a place in our collective history. So future generations can enjoy seeing first hand, the wonderful and mysterious archaeological finds in the Bear's Ears and the Grand Staircase-Escalante National Monument.
What we can learn from our ancestors
Ancient cultures like the Mound Builders held impressive worldviews. These native Indian cultures flourished for 4000 years before the first settlers came. They build great conical mounds where the bones of their leaders and loved ones were laid to rest.
Mysterious earthen shapes of birds, bears, snakes, and alligators, a real engineering feat show us glimpses of faraway times. You will hear about what happened in other places on our planet during these times. A fascinating and exciting book.
.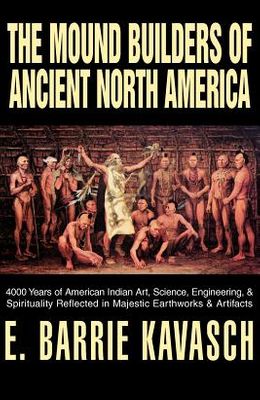 .
Some new information came my way. One of the biggest fossils finds in the U.S.  Bears Ears is in danger. This is the land President Trump has given away. I wrote this post in February 2018. During these years more important places were attacked and violated. I wonder when people realize that it is our obligation to preserve these important sites for future generations.
Before you leave, have a look at Recommendations. It is a special page I have made for you. It holds a collection of things you might find interesting.
Source: Wikipedia and My Life
Photo source: Pixabay.
I have always admired Native Americans. Living in harmony with nature and only taking what they need. Perhaps you would like to read about my trip to America. I had a great time, 3 weeks visiting 5 states, and 3000km on the road.