(Last Updated On: August 2, 2021)
Our Environment Will Suffer, and if We are not Careful, it Might be a Real Disaster
Friends of the Earth
I got an email from Friends of the Earth and the news they supply is not good. The environment, which we should take good care of as it is the inheritance we will leave for the following up generations, is in danger. It seems there is a new infrastructure plan which would open up even more of the public lands to Big Oil.
Can you imagine pipelines crossing your National Park? Have you thought about what would happen if there is an accidental oil spill or even a spill done on purpose? The damage to nature would be awful.
I think we have seen some terrible oil spills from ships, spoiling many miles of coastline and killing off water inhabitants and birds. People have also suffered the consequences as tourism to those places came to a near stop as it fouled the beaches.
Here you can read about the worst oil spills and what happened to fauna and flora. A very sad story, I must say.
When an oil spill happens on land, it takes ages to become nontoxic and in the meantime can pollute underground water you might one day need to survive.
Beware of this new infrastructure plan.
It does not mean this new infrastructure plan is to better our lives but to fill the pockets of the fossil fuel industry.  They will invade the wild and beautiful places similar to what happened to Bears Ears and Grand Staircase–Escalante.
It cannot be that the clean air and the clean water will be sacrificed just to increase the profits of Big Oil and related companies. I personally wonder what a leader of a country might have in his head. It seems the vision of $ that's it.
The Keystone Pipeline is a danger
During the Obama administration, they effectively blocked the construction of the Keystone Pipeline.  But the Trump administration was pushing forward with the transport of Canada Oil Sands to refineries in Louisiana.  This is another unmitigated disaster.
Additionally, the energy consumed to recover and process the oil sands tar into usable crude is almost equal to the energy gained.  In the not too distant past, the Return on Energy costs were 25 to 1, or 25 barrels could be produced for the cost of one barrel of oil.  The tar sands oil costs 2.9 to 1 (2013 data). Many banks and insurance companies are not willing to invest in this project, because of its low rate of return.  So it really is not worth it.
It is not only pipelines across a National Park, but the Trump administration also wants to give Big Oil carte blanche on some 90% of the oceans. That means that coastal communities from Washington State to Georgia are at risk. The safety standard has recently been lowered for offshore drilling. I do not understand this at all. More drilling and less safety, unbelievable, where is this leading to?
This video shows you what happened and even 5 years later the disaster is still visible.
The Situation in Spain
The Canary Islands belong to Spain and are a massive tourist destination. But since 2014 offshore drilling has started there. If something happens, the islands which live off tourism would be badly damaged. People would no longer come here during the colder winter months, as the weather here is very mild.
The situation is similar here to the Snow Birds in Florida. Luckily the islands are open to renewable energy and making investments in that direction, as after all the islands can boast a lot of sunshine and wind.
There were plans for oil drilling off the coast in the south of Spain. It did not happen just as well. The water in the Mediterranean takes 100 years to recirculate and a disaster would spoil the beaches on an enormous coastline.
There were talks for gas drilling off the Costa del Sol coast, but luckily these plans were put on ice in 2015. A few years ago, there was a moderate earthquake in the Alboran Sea. I felt it sitting in my workroom, my chair was shaking. Now imagine you have some drilling platforms in that part of the Mediterranean. What a disaster!
A major disaster
It was a combination of failures, missteps, and poor decisions that led to this disaster. A disaster that had to happen, eventually. It is high time to make better energy choices, which will prevent others like it.
For months, oil gushed into the Gulf and Americans watched the real-time video of the enormous column of oil and gas which the blowout preventer could not prevent.
It was America's biggest environmental disaster and happened on April 20, 2010
.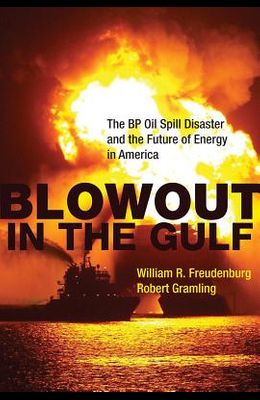 .
Conclusion.
We really should take better care of our environment, our coasts, seas, and oceans as the future generations also need a clean place to live.
Before you leave, pay a brief visit to Recommendations. It is a special page I made for you with a collection of things you might like.
Source: Wikipedia
Photo Source: Pixabay
We have to take care of our history as it is our inheritance. Archaeological sites belong to the people. We should do our best to protect and preserve them for the generations to come. Perhaps you like to read my previous and related post.