(Last Updated On: August 2, 2021)
Would You Like to Live in the First Organic City?
The word Organic is widely used today, but it is not what one can consider an "old" word.
When one uses the word organic it describes produce that has been grown naturally, no man-made chemicals are used. The term "organic farming" was first used by Lord Northbourne in 1940.
The Lord Northbourne's book
Lord Northbourne (1896-1982) was a man of exceptional vision. In the 1940s he diagnosed our society as being sick, which cause was the severance of its organic links with the wholeness of life.
In his book "Look to the Land", he describes a holistic, ecologically balanced approach to farming.
.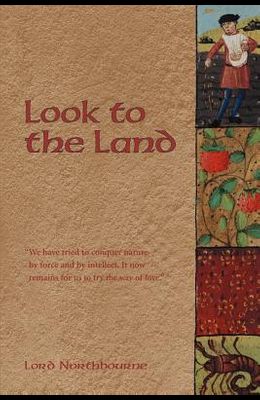 .
The beginning of the organic movement.
In 1840 Justus Von Liebig developed a theory of mineral plant nutrition. He believed one could substitute manure with a mixture of certain mineral salts. The early 1900s was the beginning of industrial agriculture and that is how the organic movement started. Rudolf Steiner held the first organic agriculture course to a group of over 100 farmers in Koberwitz in Poland.
Silent Spring is a must read
In 1962, Rachel Carson, a well-known scientist, and naturalist published the famous book "Silent Spring". This book drew attention to the devastating effects DDT and other pesticides had on the environment. The US banned DDT in 1972.
They formed groups in various countries like Germany, United Kingdom, Australia, and the United States. In 1972,  all these countries formed the International Federation of Organic Agriculture Movements (IFOAM)
.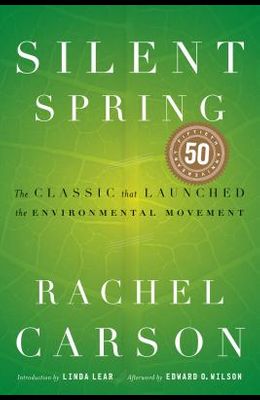 .
My organic farm
I live in the south of Spain, in a 180-year-old farmhouse with a nice plot of land. In 1981, when I moved in, I really did not understand much about the dangers of pesticides. I had to make my personal experience with Monsanto's product Roundup.
After having used it on the weeds which were growing on the cobblestones, sweeping 3 weeks later, the fish started dying in the fishpond. That was the moment I decided to never use harmful things on my property anymore.
My neighbor with his avocados has also gone organic. I now feel happy knowing my crops will not harm nature anymore. Each person can decide if they want to live the organic way. You only buy organic produce and if you have a garden, you only use natural products. You create your own little world, but what happens with your immediate surroundings?
An organic city is born
Some cheerful news has come my way. The first organic city in the US was born.
It is Portland in Maine. It has taken the city two-and-a-half years of heated discussions to now have finally come to this decision. Portland bans all toxic pesticides from their lands, be it private or public.
The ordinance is one of the strongest of its kind in the US. Some 28 jurisdictions in Maine have made similar decisions to ban pesticides, but the one voted in Portland is the most comprehensive and strongest.
Roundup and its dangers
Perhaps you ask yourself what will be the benefit of living in a pesticide-free city. The World Health Organization stated back in 2015 that Roundup which contains glyphosate, was dubbed a "probable carcinogen" product.
Monsanto is the producer of this awful product which is being used worldwide. The company is aware for a long time already that glyphosate can be linked to various cancers like prostate cancer, bladder cancer, brain tumors, lung cancer, and the list goes on.  Since 2015 over 800 people have filed suit against Monsanto.
To live in an organic city will have many benefits
The air you breathe and the ground your children play on will be clean. The water you drink will also be cleaner. You can walk with your pets and if they nibble a bit of green here and there, you know it will not harm them. All this will benefit your health.
The total city will be a haven for insects, butterflies, small animals, and birds, nature will regain its balance and you will be able to enjoy a toxic-free environment. I hope, with Portland as the example, many more cities will follow worldwide.
An afterthought
Luckily there are many movements worldwide to make our planet a better and healthier place to live. On the other side, there are also destructive forces at work trying to destroy our environment. We only have this planet to live on. Future generations also need a home. Let us join forces to protect this home.
Before you leave, you might like to have a look at Recommendations. It is a special page I have made for you that holds a collection of interesting things.
Source: NaturalHealth365
Photo Source: Pixabay.
I decided to go green in 1981 after causing a disaster on my farm. It was my ignorance, and the lesson was hard and an eyeopener.  If you wish you can read about my personal experience with Roundup.