(Last Updated On: August 4, 2021)
Why the Bees are important for our Survival
Bees are important for Human Survival
Some time ago I wrote a post on the importance of bees for our world. Without these helpful and busy little friends, we humans can not survive. They are losing their habitat and are attacked by all the pesticides which are used nowadays for agricultural crops. These pesticides also harm us as a big part ends up in our food.
A new study has come out on the effects of neonicotinoid pesticides, it harms bumblebees and also the honeybees. This is the biggest study done up till now and you can read on it here: published in Science.
Some 2000 hectares were allocated to this study. The UK, Germany, and Hungary participated in this study, which took care to present real-world conditions and the devastating effects pesticides have on the bee population.
Bayer, the manufacturer of pesticides
In 2013 there was a temporary ban on neonicotinoids in Europe, and it seems that their use will be further restricted. Of course, Bayer, who is a major producer of this pesticide and did part-fund this study, was quick in stating that the results of this test were inconclusive. I am not surprised at all.
Whenever big money is at stake, the health and even lives of living things, we are included, do not forget, are unimportant. Not even the survival of our planet seems to worry these big companies. This is similar to the attitude of Monsanto with their nasty product Roundup. Same story all over again.
These tests for the study were taken in 33 different places. Scientists found that where these neonicotinoids were used a higher concentration of residues were found in the nests, and that meant fewer queens. Even if it was banned in 2013 in the nests of wild bees, the chemicals were still present in the environment. When you come to think of it, that is close to 5 years later.
Another sad fact one has to add to this negative list is that bee colonies were weakened and the hives have a lesser chance to survive the winter. The same applies to us humans. When we eat food laden with chemicals over the years these toxins add up and our immune system can not cope with it anymore resulting in inflammation and then serious illness or death.
Farmers in the UK have complained that not being able to use the neonicotinoids on their oilseed rape they have seen a decline of some 20% in their production. They then start using substitute products of an older generation, and there again the impact on Flora and Fauna is difficult to know.
What you can do on a personal level
If we all do a little, this world would be a different place. Start with your own garden and make it bee-friendly. Not only for bees but also butterflies and hummingbirds. Even wasps, ants, and beetles are pollinators. To be able to function as a pollinator you need a clean environment and that is where we step in.
Make your garden green and insect-friendly. For tips and ideas, the book Pollinator Friendly Gardening will be your guide on this interesting journey. You will help the environment and that gives a good feeling.
.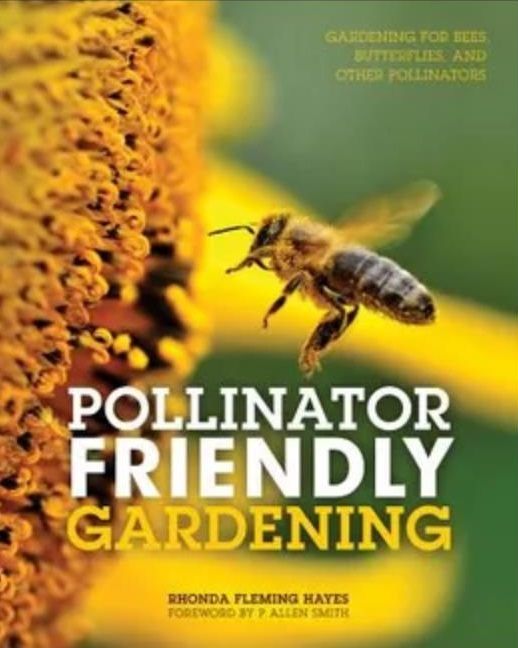 .
More Bee Information
Did you know there are nearly 20.000 known species of bees? I really was surprised when I read that. They are subdivided into seven recognized biological families. They are present on all continents with the exception of Antarctica. You will see them where ever there are flowering plants that need pollination.
Bees are related to wasps and ants. They are valued for, apart from pollination for these great products. They make honey and beeswax. Royal jelly and propolis.
Honey, a gift from Nature
Honey, which has a multitude of health benefits, will keep these properties for thousands of years as was proven by the discovery of honey in an Egyptian tomb. After all these years, it maintained its properties. I remember when I was a child when the furniture was being treated with beeswax, the entire house would smell so good.
Have a look at this interesting YouTube video on the Queen Bee.
Royal jelly is the food for the Queen Bee, she gets only the best. The first 3 days the larvae are fed the royal jelly to then feeding on Honey. The Queen Bee will eat only Royal Jelly for the rest of her life. If all goes well she might live some 4 to 5 years whereas a normal worker bee only lives 1 to 2 months.
Propolis is a combination of balsamic and resinous substances which the bees separate from the sticky substance from a variety of trees. They use it to cover their entire hives, closing small holes there might be, and also put it at the entrance. The reason behind it is to protect against bacteria, infections, and germs. This is why one calls this product a natural antibiotic.
An afterthought
Beekeeping or apiculture has been practiced for thousands of years, we should not forget that. The importance of the bees in our world is undeniable, let's keep their habitat safe from pesticides. If you want to know how you can help, the answer is easy.
Make your garden organic, like that you will attract bees, butterflies, and other insects. You will see your garden come alive with the concert of birds singing as they will visit for a healthy bite.
I have made a special page for you. Before you leave, visit Recommendations. I hope you find something of your interest.
Source: BBC 29 June 2017 article by Rebecca Morelle.
Photo Source: Pixabay
Perhaps you would like to read my first post on bees.