(Last Updated On: August 3, 2021)
Proof on an old coin that we have been visited
The unusual has always intrigued me. Mother Earth has many mysteries and I love finding out about them.
King Louis XIV and a Ufo
In 1656 in France, thousands of people saw a UFO in the sky. To commemorate this fact, King Louis XIV had a coin minted that depicts this happening. We are not alone and we have been visited numerous times throughout the ages. I read this story in the Spanish June 2012 edition of Share International. source: thelivingmoon.com
Unusual Flying objects depicted in ancient paintings
There are not only coins with strange things printed on them, but there are also many more things. You will find them if you care to look. I have always loved old paintings. This goes back to when I was a small child. I would look at the art books my Mother had and find unusual things.
We would also visit museums in Holland and, being on holiday in different countries, would also go to visit churches and museums.
In old times, the people did not know what they were looking at. They were looking at artifacts made by advanced civilizations who came from somewhere in the Universe. As the people did not understand where these objects were coming from and could not understand with their knowledge of that time, they mostly attributed it to divine appearances.
I found this interesting video which illustrates what I am talking about. This YouTube video shows you some hidden things on old paintings. One has to look carefully at all the little details to find them.
A little-known fact about Sir Winston Churchill
Sir Winston Churchill was a knowledgeable man who had many talents, was well versed in history, and was a gifted orator. What many people might not know is that he received the Nobel prize for literature in 1953. Possibly, and even a lesser-known facet of Sir Winston Churchill, was that he was interested in extraterrestrial life.
An article written by him in 1939, which was revised during the 50s but never published, has recently come to light in the National Churchill Museum in Fulton, Missouri (United States.)
The war of the worlds
The radio version of Orson Welles's "War of the Worlds", which created a mass panic with people fearing an alien invasion, probably influenced him. Mario Livio (an internationally known astrophysicist and best-selling author) was the first person this document was shown to after it was recently discovered.
Mr. Livio points out that Sir Winston Churchill refers to the possible existence of many other suns with families of planets, decades before we documented such conditions as fact.
It is noteworthy that Sir Winston Churchill used a scientific approach to analyzing the potential existence of habitable worlds, not too hot or too cold (in the Goldilocks Zone), with hundreds of thousands of galaxies, each one with billions of suns, the probabilities are the norm that there is a great number of planets with environments that will support life.
As prime minister during World War II, whatever his opinion on the possibility of extraterrestrial life, it seems he ordered that sighting of a UFO had to be kept secret in order to prevent mass hysteria.
A special book
The book "The Convoluted Universe" is the sequel to "The Custodians". The writer Dolores Cannon is well known and has a large following in the Metaphysical field. Her first eleven books generated much interest due to her special techniques in hypnosis. These unique techniques made it possible to explore where other investigators have not gone.
You will be taken on an exciting trip hearing about the origin, knowledge, and destruction of Atlantis, the Ark of the Covenant, Nasca Lines, Parallel Universes, and many more topics that will keep you spellbound. Do you want your mind to be expanded by the more complicated Metaphysical ideas that border on "Quantum Physics" then read this book?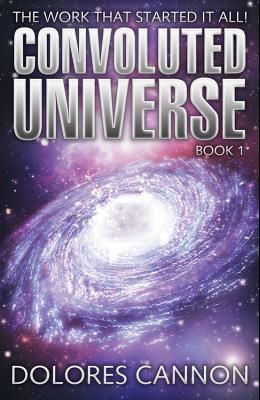 Conclusion
On one side we have a French king who orders a coin to be minted to commemorate a flying saucer sighting, and a respected, world-famous leader of modern times, who is positive about the possibility of life on other worlds.
I am wondering if our governments are not telling the full truth about alien encounters. The Vatican in Rome also holds many secret documents about alien encounters, be it in the past or modern times.
I have made a special page for you. It is a collection of things you might be interested in. Please have a look at Recommendations.
Source: Share International April 2017, Dr. Phyllis Creme and Wikipedia
Photo Source: Pixabay
One of my favorite mysteries is the stones of Ica. These stones were found in Peru and have a rather unusual story surrounding them. Millions of years ago, there was another human race living on the planet. Perhaps you like to read the post I wrote about it.